LATEST...
Over 1,000 Wrexham tickets have been sold for Saturday's Wrexham v Chester Derby match. 
Sport

Joanna
28 mins ago
@wrexham
accident in top of Whitegate hill fire engine police car and accident sign. Not letting cars go down

Wrexham.com
23 mins ago
Our first Wrexham History article has had a great response. In case you missed it earlier, you can read it here:
wrexham.com/news/the-histo…

Llangollen Fire
2 hours ago
We attended a small fire in the open in the cefn mawr area at 18:15 in the same place as the last two calls. Beaters used to extinguish fire

Wrexham.com
1 hour ago
Another very bright International Space Station pass overhead tonight at 21:50 - look Westish & you can't miss it going up overhead!

Wrexham.com
3 hours ago

Wrexham.com
5 hours ago
@Jennwren87
Are you able to say where abouts it happened & what you saw?

Jennifer Bird
5 hours ago
Accident on a483 #wrexham 30-45mins ago 3 ambulances no police. Hope the person being seen to by the paramedics is ok.

James Robert Cox
6 hours ago
@wrexham
hidden police camera on Jeffrey's road!

Andy Jones
7 hours ago
Visual audits for Penycae done by local PCSOs and partner agencies. ID'd broken kerbs, fencing and messy gardens. #springclean
@wrexham
Thomas Williams
8 hours ago
Possible US Military Hercules just gone over North Wrexham, heading South East, possibly on course for Mildenhall?

Wrexham.com
8 hours ago
Johnstown Jr School received a positive report in a recent inspection, being judged as adequate with 'good' areas:
wrexham.com/news/wrexham-j…

Paul Bullock
9 hours ago
Just walking through town. Could it be that
@wrexham
has reached peak Tattoo Studio?

Wrexham.com
8 hours ago
In the first of our new Wrexham history features, this week we look at Wrexham trams:
wrexham.com/news/the-histo…
PIC: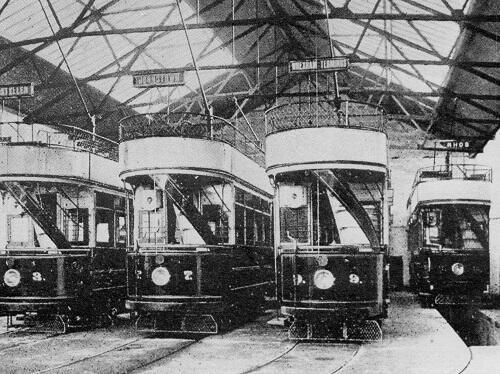 You can view our last 500 tweets in our Twitter Archive by clicking here.
Wrexham Forums
B