An appeal has been launched following an attempted handbag theft in Wrexham Town Centre yesterday afternoon.
Laura Fay Thomas
4 hours ago
My new best friends, serving amazing food at #Word4Word tonight #ntwTEAM book them here- Feed.your.guests@gmail.com PIC:
Wrexham.com
5 hours ago
Its bonfire night! RT
@DeLeonJones
:
@wrexham
fireworks just gone off in Borras. Is there somekind of holiday i dont know about going on???
Wesley Williams
5 hours ago
Night staff out on patrol
@wrexham
with the assistance of 3x Special Constables again showing their dedication #couldyou #oneteam

Ruabon CFR
6 hours ago
Ruabon CFRs attended 5 emergency calls this evening. Very busy at the hospital so please make sure you #ChooseWell
@wrexham
@WelshAmbulance

Matthew Clutton
7 hours ago
@wrexham
based on 10 hours that is. 3000 people use sapphire service 1 alone.

Matthew Clutton
7 hours ago
@wrexham
60 buses in, 60 buses out each hour in daytime. That's an average of 9 per bus. Perfectly feasible.
Wrexham.com
7 hours ago
Two big guest announcements from
@walescomiccon
this evening. Worth having their nose at their twitter for full details!
Maria
8 hours ago

Mrs Picklepot
8 hours ago
Simon Roberts
8 hours ago
@wrexham
any one else think the a483 has turned into a bigger death traps since they started these improvements?
Wrexham.com
8 hours ago
A former cheese processing factory in Wrexham is to be converted into a poultry processing factory creating 150 jobs:
wrexham.com/news/10m-poult…

local cars co
8 hours ago
Build up of traffic from A55 towards A483
@wrexham
an accident at the B5445 entrance PIC: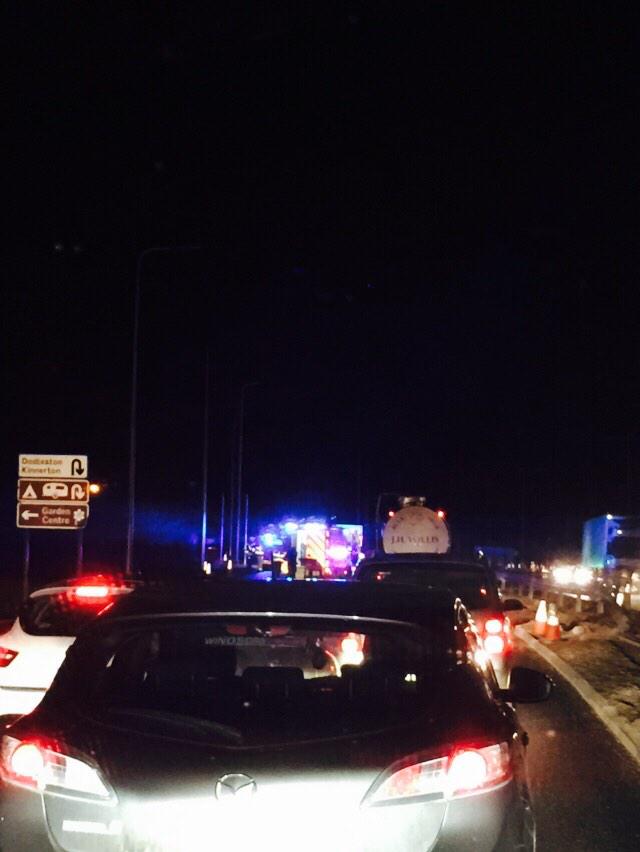 Wrexham.com
9 hours ago
You can view our last 500 tweets in our Twitter Archive by clicking here.
Wrexham Forums
B
Fireworks & Bonfires In Wrexham