for rent
Chester Street, Wrexham LL13

&pound300 pcm
(&pound69 pw)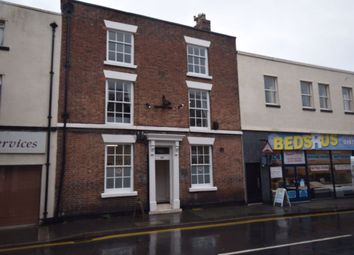 Interested in this property? Call 01978 255826
View the full details on Zoopla
Property Description
Have you ever had the need to secure stylish, professional offices but did not want to be tied into long term contracts ?
Well finally, the perfect answer to your needs and requirements is here !
Coveniently located in wrexham town centre, this facility offers a completly new concept for Wrexham in leasing/renting office space which offers flexibility in terms of the space you require as well the duration/time span of your requirement for the office space.
To fully appreciate the stylish and beautifully appointed offices you really need to contact us and book a viewing, with every room having an artist theme, with a collection of sketches and prints giving each office it`s own personality. However, these offices are not just about the image and comfort levels they have hard edged practicality to them with access to fibre broadband, fully expensed phones, printer, photocopier as well as the vital provision of tea and coffee !
In addition there is a formal meeting room in a Boardroom style layout with the facility to have conference calls, as well as a very elegant lounge to relax in, in between meetings and during breaks.

The office spaces currently available, are a two desk office for £300 a month, a four desk office for £400 (more than one office available) and a six desk office for £500 a month. If you would like to organise a viewing of the facitilies on offer, please contact us on or alterntively visit our Wrexham office.

Contact Belvoir - Wrexham regarding this property by calling 01978 255826