| | |
| --- | --- |
| Parent and baby/toddler swimming sessions | |
Wrexham & Surrounding Area Forum
Discussion of things in and around Wrexham.
02-10-2012, 08:59 PM
Join Date: Feb 2012

Posts: 1
Parent and baby/toddler swimming sessions
---
Hello all, this is a bit of a 'testing-the-water' thread (no pun intended).
I run the Hydrotherapy Department at St. Christopher's School. What we have is an 8 by 7m heated pool that the pupils use for Hydrotherapy sessions. I have put it to my boss that we should also try to use it for parent/child sessions. So I am trying to see if there is any interest out there. If there is enough interested to cover the cost of my time, then this will probably go ahead, mainly in school holidays, with the odd weekend thrown in. I willl probably do all of the advertising/timing via a facebook page. It will be a little more structured than swimming elsewhere, due to the limited opening hours and size, but I think that we may be able to build up a nice list of regular users.
So here are some details:
Pool is 8 by 7m, heated to 32 degrees. That's 4 degrees higher than Waterworld, which may not sound a lot, but you will certainly notice the difference.
0.95m shallow end, 1.25m deep end, so the littler ones might need armbands (of which I have a limited supply)
2 decent sized changing rooms with showers
1 huge assisted changing room with large shower beds and shower. This can be curtained off to provide 2 more changing areas).
Now here is the bit that sounds a bit abrupt: I have to be really strict regarding infection control, as this is a multi use pool. As it is hotter than average, any infection that is introduced could breed and as the kids who use the pool from the school have disabilities, I can't risk infections spreading. Any infections could be massively harmful to the kids. They could get ill, or I'd have to shut the pool and they end up missing out. So I have to be pretty strict about that, sorry. So any eye infections, colds, headlice etc, means no entry. Also, every user (mums and dads included) will have to fill in a screening form before entering the pool. This is to tell me that you are healthy(ish!), have a polio immunisation, etc. Nothing too major, just a formality. I also may have to close at short notice if we have any problems, like heating trouble and things like that. I'm not expecting any, but you never know.
That's the rubbish bit out of the way. Here's a couple of pics of my littlun in the pool, which might give you an idea of what I've got.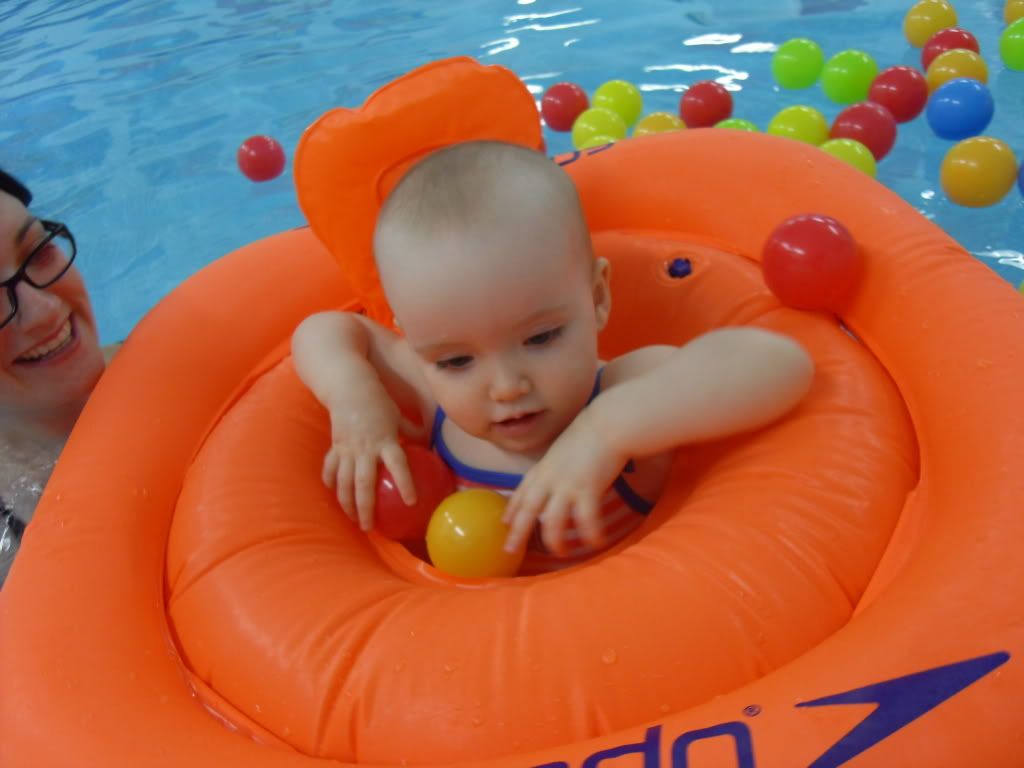 So, post up if you are interested so I can take this back to the boss.
Thanks!
Paul
01-14-2013, 12:05 PM
Join Date: Jan 2013

Posts: 1
Re: Parent and baby/toddler swimming sessions
---
Hi
I am trying to read your full article but due to the advert down the side it cuts off part of the text.
Are you looking to hire the pool out or run your own inhouse lessons ?
Thanks Emma
Currently Active Users Viewing This Thread: 1

(0 members and 1 guests)
Posting Rules

You may not post new threads

You may not post replies

You may not post attachments

You may not edit your posts

---

HTML code is Off

---

All content is viewed and used by you at your own risk and Wrexham.com does not warrant the accuracy or reliability of any of the information displayed.
The views expressed are those of the individual contributors and not necessarily those of Wrexham.com .
IP addresses and other information of contributors together with dates and times of access are stored.
Complaint?
Please use the report post tools or contact Wrexham.com
All times are GMT. The time now is
04:02 PM
. - -
Top